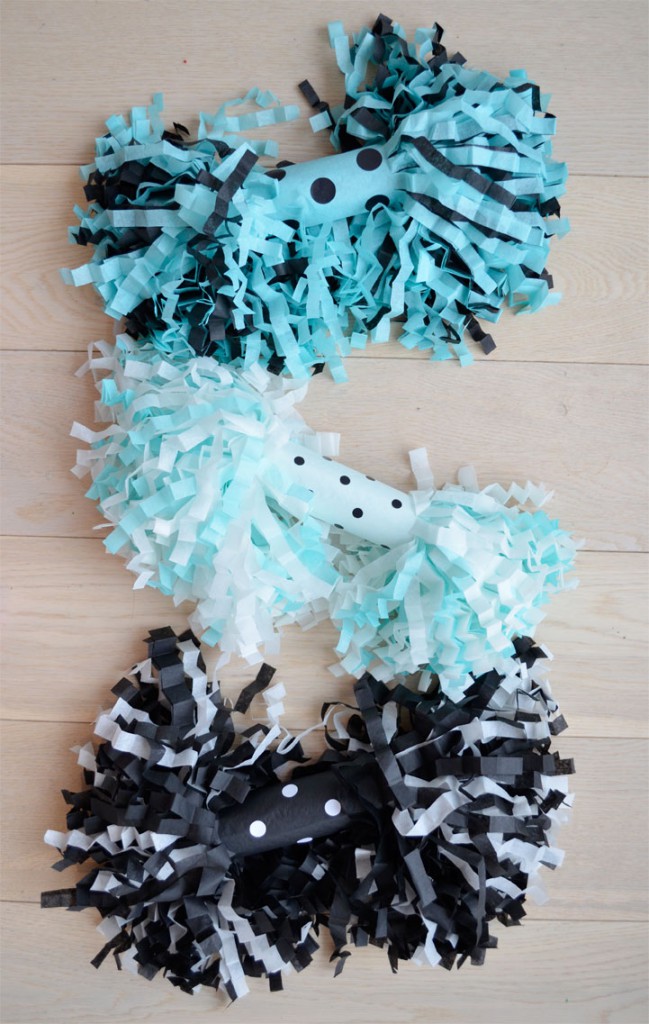 This year we chose the colours black, white and turquoise to our Christmas crackers.
The content is of course secret, but we can reveal that it's something sweet, something fun and perhaps exciting.
Place our Christmas crackers as part of the table setting or hang them in the tree, on a door knob or in a window.
–
I år valde vi färgerna svart, vitt och turkos till våra smällkarameller.
Innehållet är givetvis hemligt, men vi kan avslöja att det är något sött, något roligt och något spännande!
Placera smällkaramellerna som en del av dukningen, häng dom i granen, på ett dörrhandtag eller i ett fönster.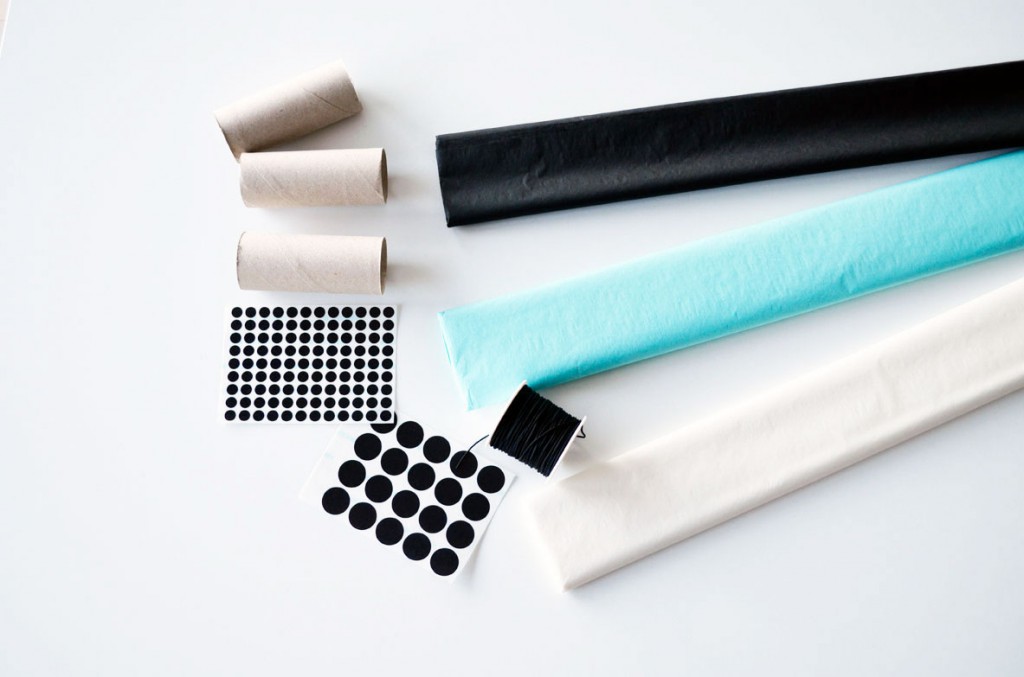 MATERIAL: Toalettrullar, silkespapper, prickar (klistermärken), lim och ev. snöre om du vill hänga upp smällkaramellerna.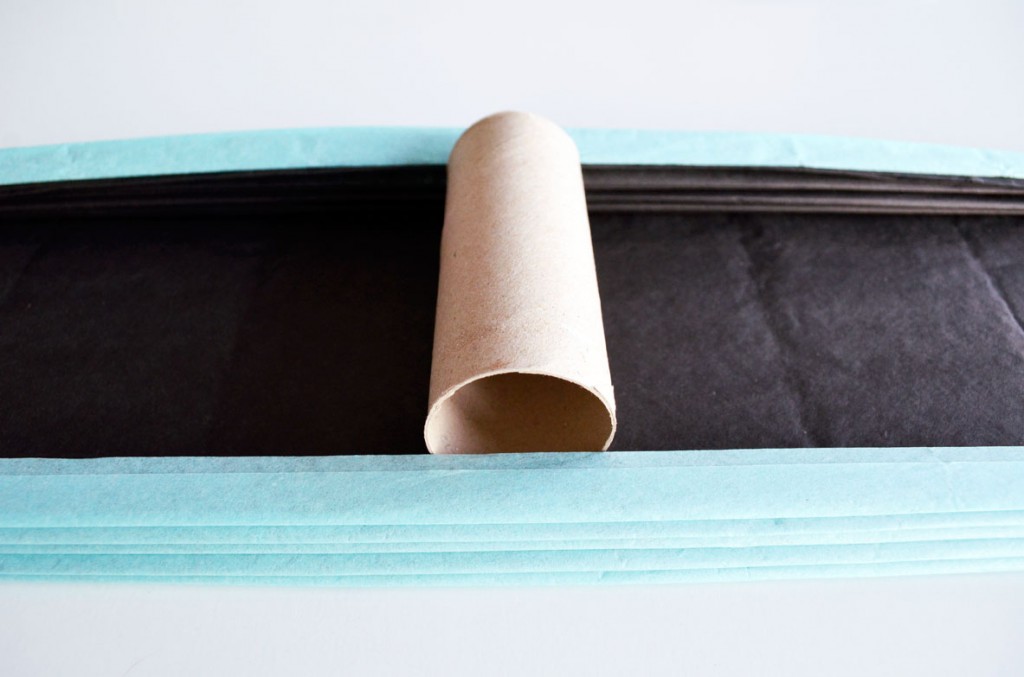 2. Ta några silkespappersark och placera ovanpå varandra. Lägg toalettrullen i mitten och gör två markeringar. Vik silkespappret som ett dragspel framtill markeringen på vardera sida.
3. När du vikt båda sidorna så klipper du vid vikningen. Tätt för mycket krus och lite bredare för mindre.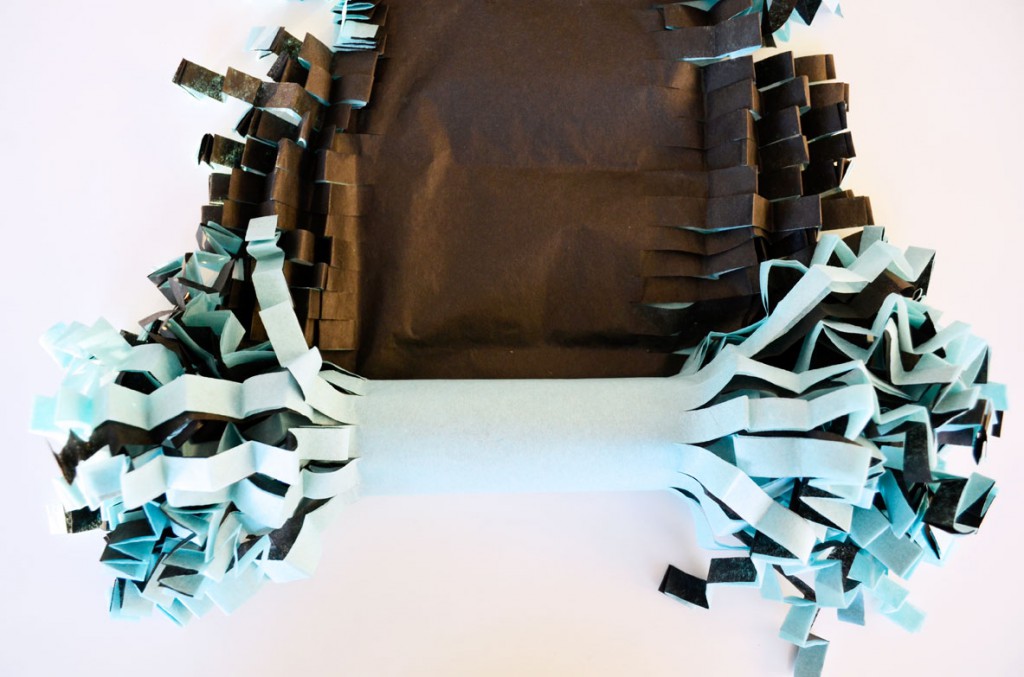 4- Ta lite lim på toalettrullen och rulla in den i silkespappret. Därefter dekorera du med prickarna.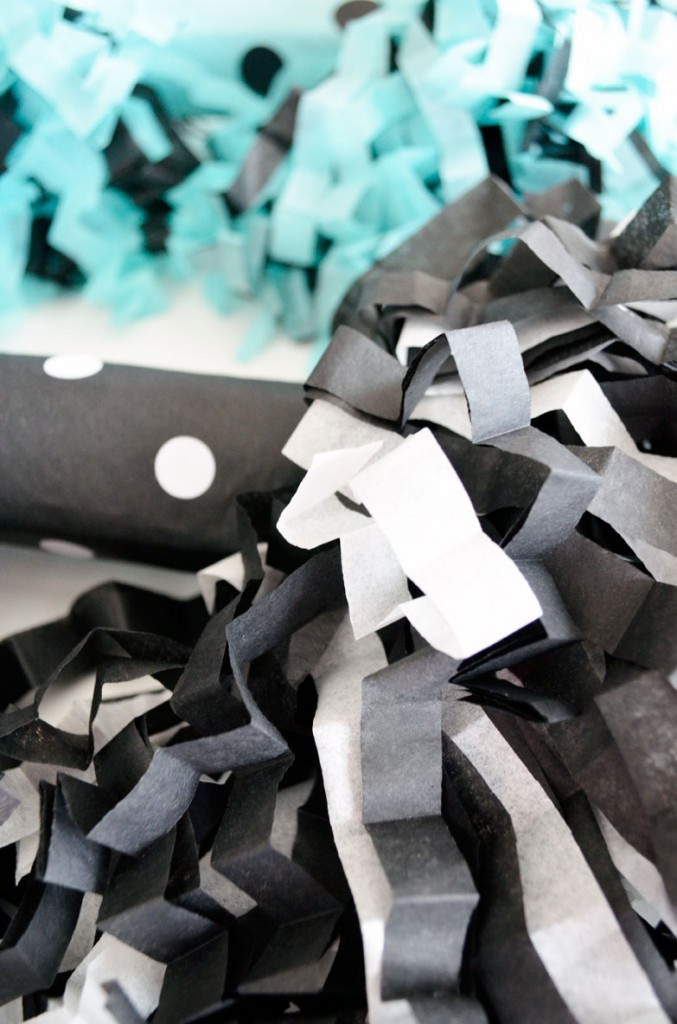 Om du vill gömma något i smällkaramellen stoppar du in det innan du knyter ihop ändarna. Förslag på överraskning; godis, tvålar och mindre leksaker.