COVER FINE DECOR MAGAZINE 3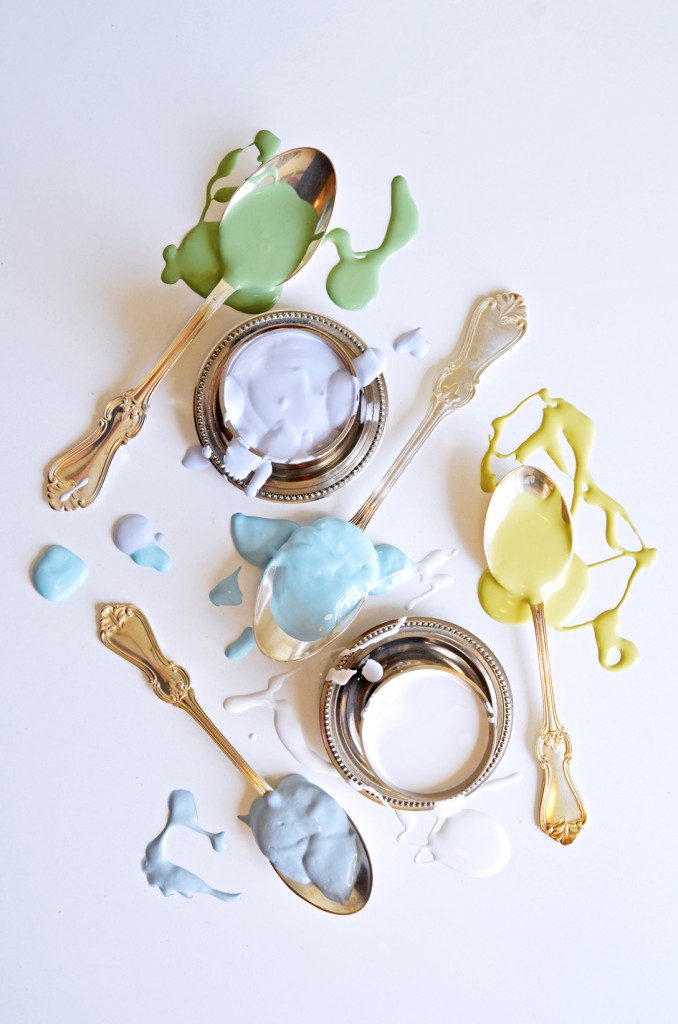 The day before I'd post # 3 of Fine Decor Magazine (which is by far the most read issue, you'll find it here), I had no idea of what I would use as the front cover. I tested with several of the images from the magazine, but no one was really good. Either it was too much clothing or too much interior feeling, etc.. I wanted an image that would represent the decoration, so what do I do?
I had a few sample cans of paint that I purchased some time ago. Some old silverware that I have and a couple of egg cups. Then it was just to get cracking. I filled egg cups and spoons with colour, curled some extra color around and then jump up on the table and shoot for the right angle. Voila, there it was! The picture was great. In addition, there was an extraordinary story in the paper about colour.
–
Dagen innan jag skulle publicera nummer 3 av Fine Decor Magazine (som för övrigt hittills är det mest lästa numret, du hittar det här) så hade jag ingen aningen om vad jag skulle sätta på framsidan. Jag testade med flera av bilderna från tidningen, men ingen blev riktigt bra. Antingen blev det för mycket mode eller för mycket inredningskänsla osv. Jag ville ha en bild som skulle representera dekoration, så vad gjorde jag?
Jag hade några provburkar färg som jag inhandlat sedan en tid tillbaka, dessa togs fram. Några gamla silverbestick som jag fått och ett par äggkoppar. Sedan var det bara att sätt i gång. Jag fyllde äggkoppar och skedar med färg, ringlade lite extra färg runtom för att sedan hoppa upp på bordet och plåta för rätt vinkel. Voila, där satt den! Bilden blev toppen, tycker jag. Dessutom blev det ett extra reportage i tidningen om färg.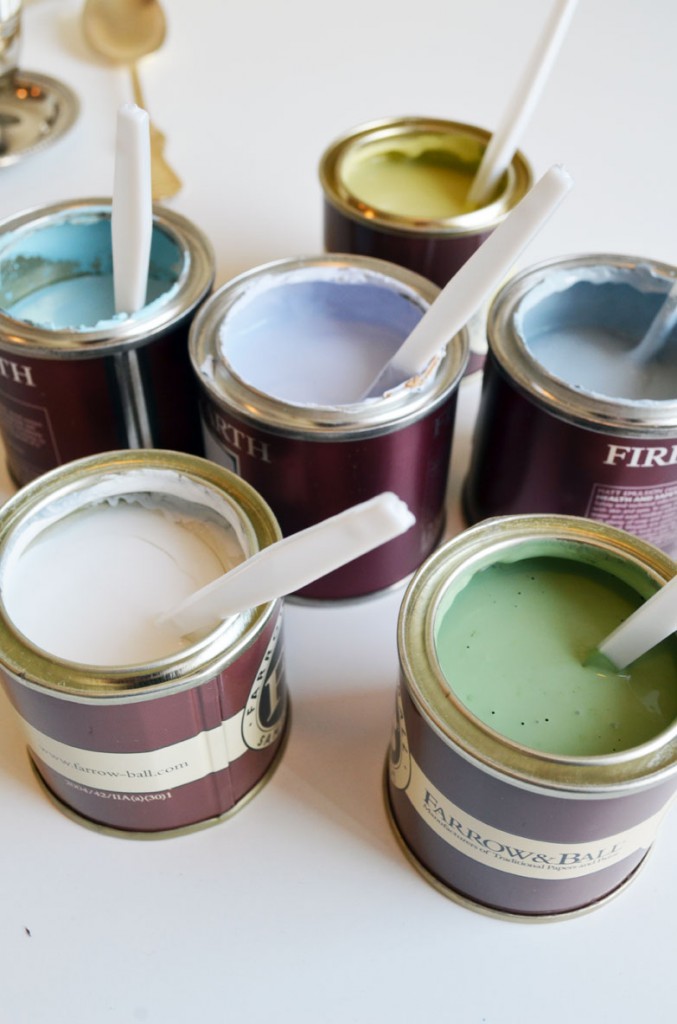 Provburkar från Farrow & Ball som är en favorit.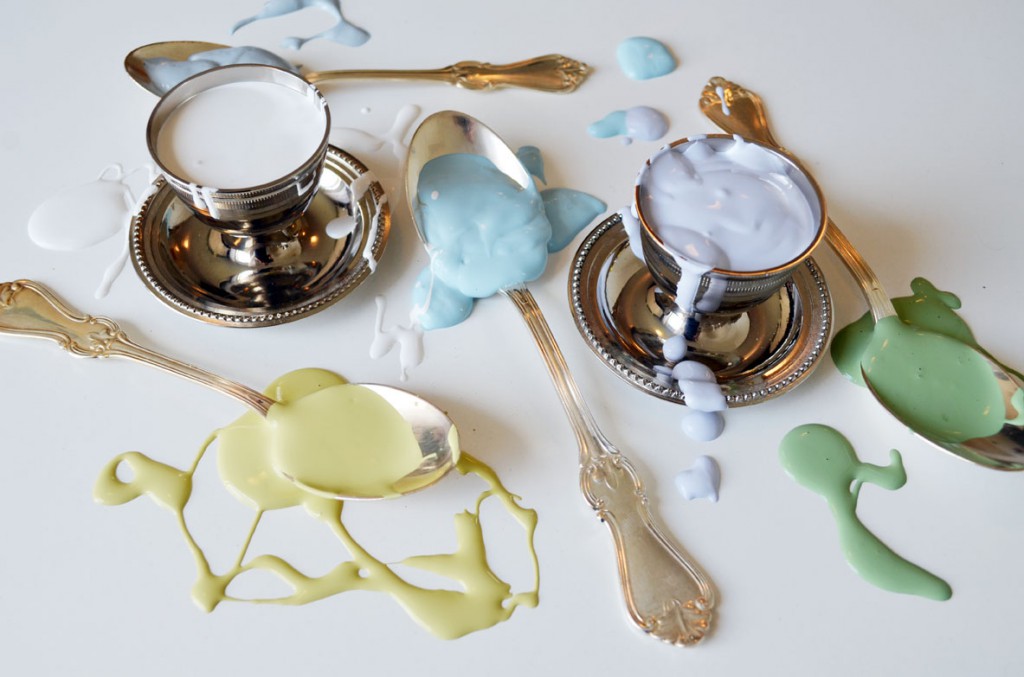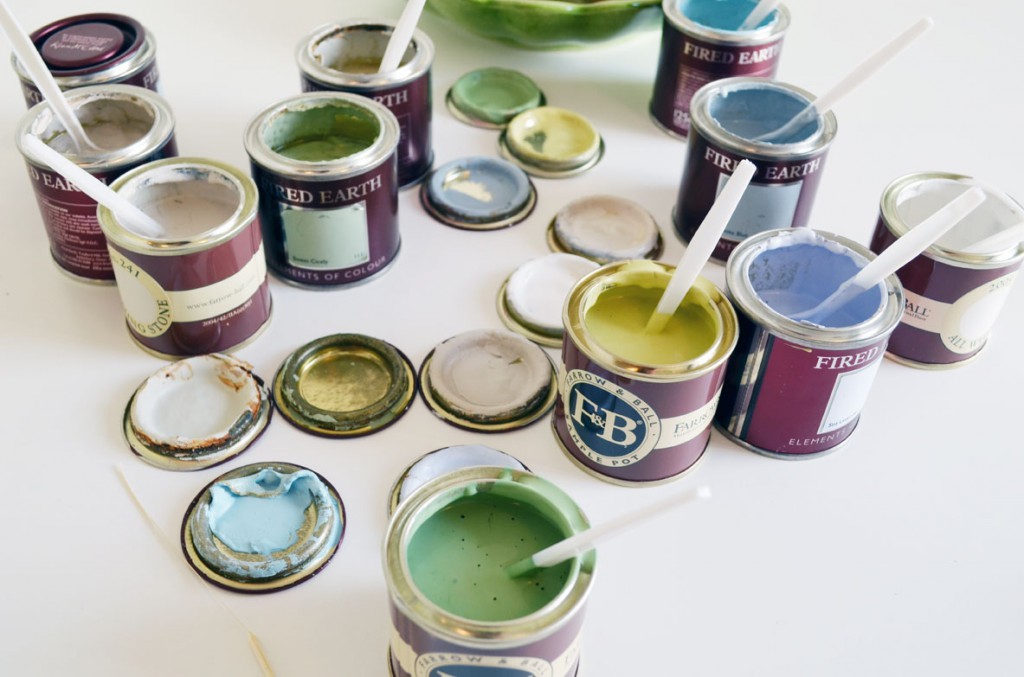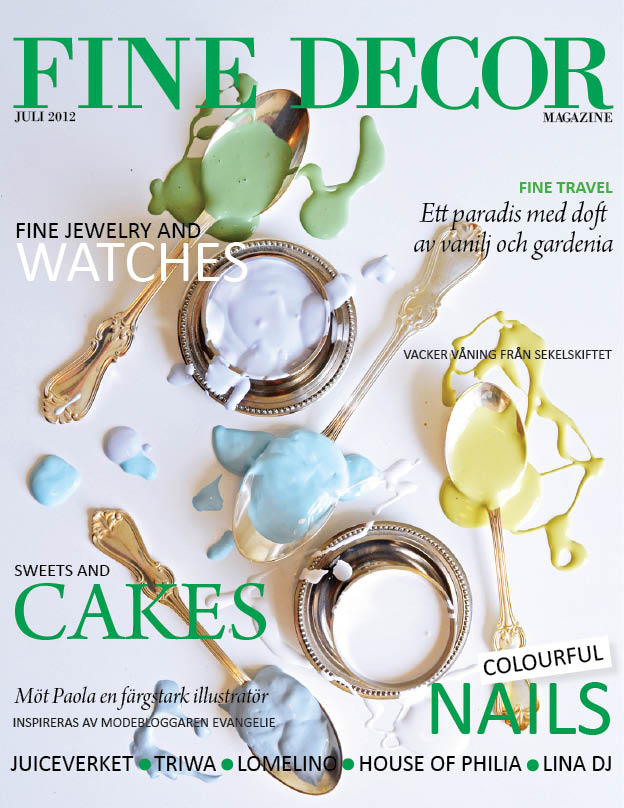 Så här blev framsidan, svensk version.