ADVENT CANDLESTICK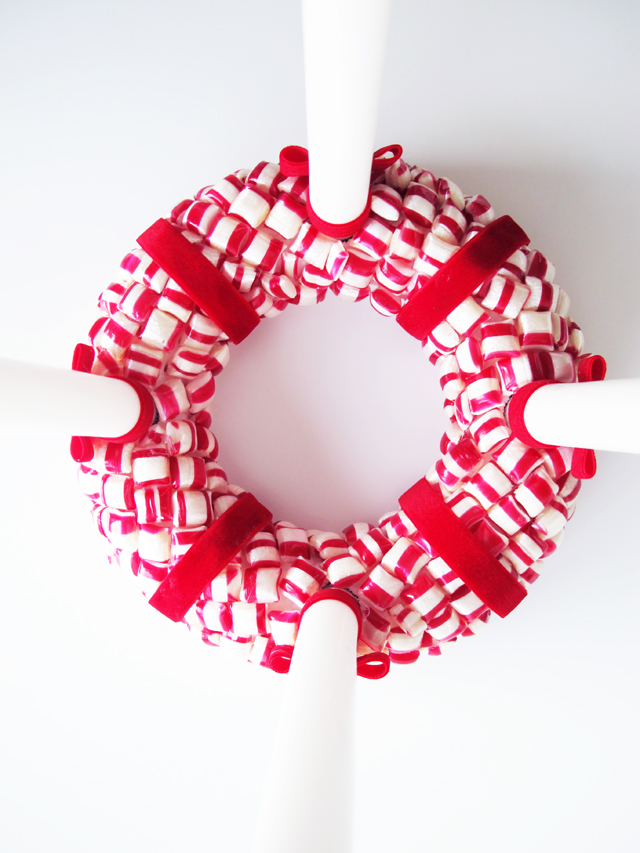 This Sunday it's the first of Advent, as we say in Sweden, and why not make this Advent candleholder that I made for last Christmas. It's full of sweets and in Christmas colours – a really sweet thing!
–
På söndag är det första advent och varför inte göra den här adventsstaken som jag gjorde till förra julen. Den är full med karameller i julens färger – en riktig söt färgklick!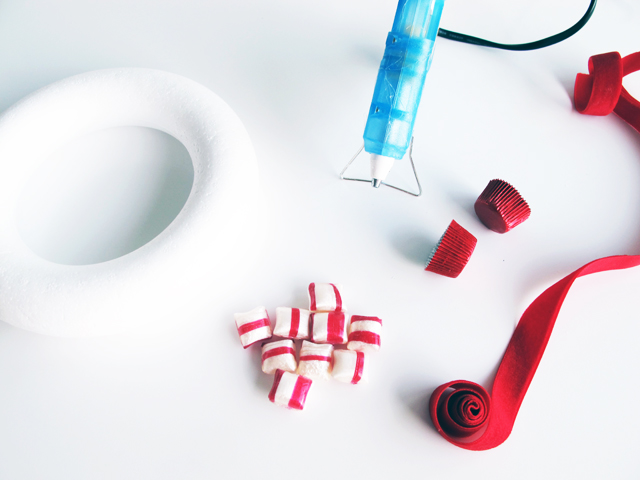 You need a styrolite or Styrofoam body of desired shape and form, ice chocolate cup holders in aluminium, a pretty ribbon, a glue (can't live without it) and a lots of candy canes in appropriate size.
Make holes for the candles, and insert the cup holders. Start to glue the bits of candy canes so that it covers the whole styrolite body except underneath it.
–
Du behöver en stomme i frigolit/styrolit i önskad storlek. Ischokladformar som ljushållare, ett vackert band, en limpistol (den klarar man sig inte utan) och en massa fina polkakarameller.
Gör lagom stora hål för ljusen och stoppa ner formarna, sedan är det bara att börja limma och limma och limma, tills hela stommen är täckt. Ej undersidan.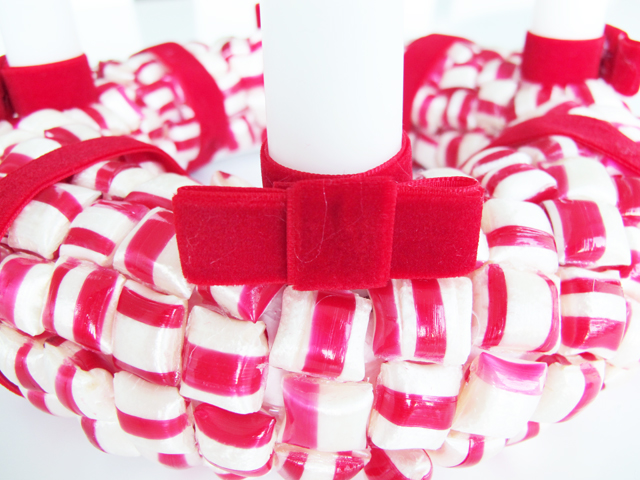 Tie a bow around each candle and if you want you can also wrap a ribbon around the candleholder and between the candles. I have chosen a nice ribbon in red velvet.
–
Knyt rosetter runt ljusen och om du vill vira gärna ett varv runt stommen mellan ljusen. Jag valde ett fint band i rött sammet.
Have a nice first of Advent!
–
Trevlig första advent!